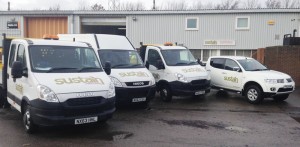 Sustain Landscapes Ltd are a Commercial Landscaping and Grounds Maintenance Company implementing projects and providing services across the North East Region.
We are committed to sustainability in our operations aiming to add environmental value, social value, long term efficiency and lower whole life costs to our contracts.
The successful growth of the company is based upon the provision of a high quality of product and service and the development of long term client relationships with mutual understanding of contract objectives.
Key to achieving our goals is the training and development of our staff along their chosen career pathways and the continual development of our processes and procedures which are externally verified by leading industry bodies.
Notwithstanding the above we are simply passionate about creating and maintaining high quality functional and inspiring environments.