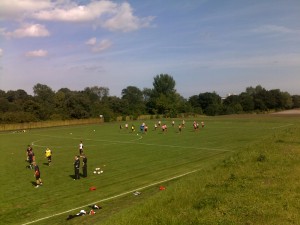 Our service aims to provide a high quality and inspirational learning environment enabling excellence in sporting achievement whist assuring users of a safe environment validated by external verification by recognised government and industry bodies.
At Sustain Landscapes we understand that: –
The quality of your grounds reflects the quality of the learning environment and its management.
Your grounds can be inspirational and a vital tool in the delivery of your curriculum
Your grounds can be an important revenue stream if the quality of your sports facilities are maintained to the correct standards
The maintenance of your grounds must be carried out in a safe manner that does not impact upon your timetable delivery
Your grounds must be safe at all times for all end users
Visiting grounds personnel must be fully trained, safety checked and easily recognisable to your staff, students and visitors.
Whilst an important element of your establishment the maintenance of your grounds should not take up a large amount of management time.
To fulfil these requirements the Sustain Landscapes Service includes:
A closely supervised and managed package of works, delivered to agreed programmes, to achieve the best from your grounds via timely maintenance operations adjusted according to prevailing weather and ground conditions
Continual development of your grounds according to functional and curriculum requirements
A specialist natural turf and synthetic sports service to ensure your grounds meet external sports standards
External verification of the Company's management and safety systems and procedures via Constructionline and CHAS.
External verification of the quality of our service via Principal Contractor status of BALI.
Grounds staff with a high level of safety training as well as training in their career specialist sector and continual development training.
All grounds staff are CRB checked with details supplied to our Clients. All vehicles and machinery are recognisable via corporate branding and all staff wear corporate branded clothing and carry photographic identification.
The management team take time to understand your requirements and produce a works package that reflects this. From contract commencement we aim to be self supervising meaning there should be no requirement to contact us regarding service levels and standards. We do, however, wish to continually improve on our service and remain flexible to reflect the changing demands of the education environment. For this reason we hold regular meetings with the Client to forward plan grounds improvements and schedule changes required for sports days, exam periods and open days.